Ever wonder why we picked "Japanese Beetle" as our business name?
Back in 1974 Honda started its automotive mfg. debut into the US automotive market with the Honda Civic. When the Honda Civics started being brought to the US, Honda started slowly building car dealerships here in the US and the Civic were nicknamed by the media "The Japanese Beetle" (The Japanese Version of the Volkswagen Beetle!) because of its rounded looks and inexpensive price. Honda's push to build the Civic was because of the oil embargo's in 1973. The 74 Civic's gas mileage was estimated 40+mpg highway and 30mpg around town and won many awards for it's power, small 1200cc engine and has room for 4 people. The 74 Civic was a one year car which was slightly changed in 1975-79 with the installation of the larger CVCC 1500cc engine. Our 1974 Civic below gets 55mpg highway and easily 40 around town. Far better than the Hybrids to date.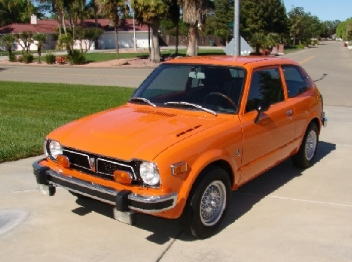 (Our 1974 Honda Civic mascot shown above)
So when this family owned car repair and service business started back in 1975, we used that catchy Honda Civic nickname! Of course that was a long time ago and since we have grown with Honda and then Honda's other company Acura back in 1986 every step of the way. As per customer request over the years we have also brought in all the Toyota & Nissan and other Asian automobile product lines as well.
(Click on the 1974 ads below)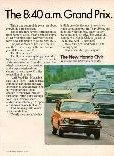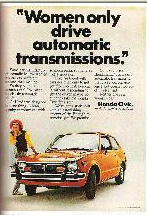 See More pictures of our 1974 Honda Civic (here)
Japanese Beetle is still family owned and operated!